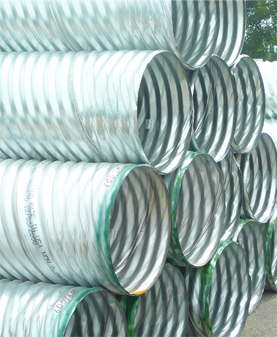 CSP combines strength, flexibility and performance. This makes it a popular choice for culvert and drainage, storm sewer and storm water detention and retention applications. CSP is a versatile steel product, available in multiple different coatings.
The galvanized surface provides a highly effective and economic protective coating that ensures a long service life. 
We offer a wide variety of diameters to complete a wide range of structural design applications.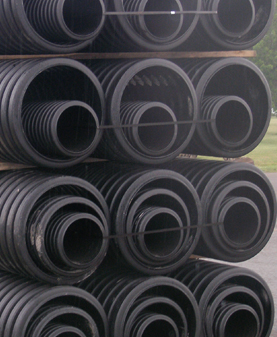 HDPE pipe has an annular corrugated exterior coupled with a smooth wall interior.
This combination provides a superior structural integrity with an increased flow capacity. HDPE delivers great value and exceptional performance when used for culverts, drainage, storm sewer and agricultural applications.
High density polyethylene is one of the most chemically inert of all plastics and very resistant to abrasion. These two characteristics give corrugated HDPE significant life span savings. Users can expect a minimum service life of 100 years in most typical drainage applications.