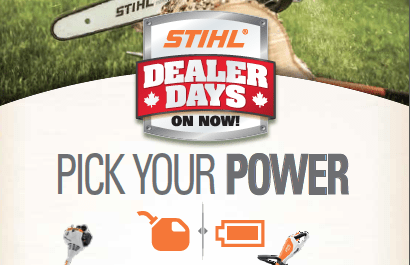 GARDENER Series
Lithium-ion battery tools for small outdoor spaces, city sized backyards and small gardens.
STIHL lithium-ion battery tools will give you precisely the support you need for keeping your favourite place looking its best.  The lithium-ion  batteries ensure fast, straightforward handling and provide the right amount of power making small, spur of the moment jobs on your property, backyard or garden even easier to complete.
HOMESCAPER Series
Lithium-ion battery tools for small, medium sized and larger outdoor spaces, medium sized properties and gardens.
Your garden is your own personal project, and the tools you use here need to meet high demands. They need plenty of power, while also being easy to use. The STIHL lithium-ion battery tools with AK replacement batteries offers you precisely that. With flexible range of tools - all offering the usual STIHL quality - you will be ready for any challenge.
PROFESSIONAL Series
Professional grade lithium-ion battery tools for your professional applications.
When you're working, maximum power and battery life combined with outstanding handling are essential. A professional cordless product is vital - and not just in noise sensitive areas. STIHL offers a wide selection of products for professional needs in the professional lithium-ion battery tool range.