100 Series
This is what happens when you don't take short cuts.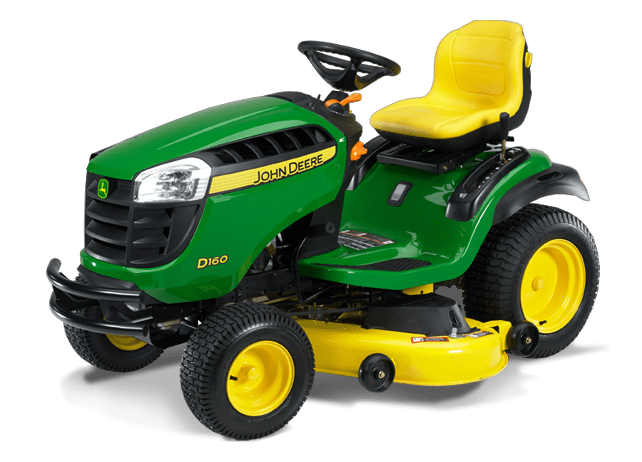 100 Series
Built to mow a 1/3 of an acre up to two acres, with mower deck sizes ranging from 42 to 54-inches, and horse power to match, the 100 Series has been engineered the right way, right from the start, down to the tiniest detail.
With the 100 Series, a consistent, quality cut can be measured down to the ¼-inch, while toughness can be gauged through a cast iron front axle (to negotiate ruts and roots) and a 12-gauge steel frame that stands up to time.
100 Series Product Lineup
| MODEL | ENGINE | DECK | TRANSMISSION | DRIVE SYSTEM | WARRANTY |
| --- | --- | --- | --- | --- | --- |
| | 17.5 hp* | 42-in Edge™ Cutting System | Automatic | 2-wheel drive | 2 year/120 hours |
| | 19 hp* | 42-in Edge™ Cutting System | Two Pedal Hydrostatic | 2-wheel drive | 2 year/120 hours |
| | 20 hp* | 42-in Edge™ Cutting System | Two Pedal Hydrostatic | 2-wheel drive | 2 year/120 hours |
| | 22 hp* | 42-in Edge™ Cutting System | Two Pedal Hydrostatic | 2-wheel drive | 2 year/120 hours |
| | 22 hp* | 48-in Edge™ Cutting System | Two Pedal Hydrostatic | 2-wheel drive | 2 year/120 hours |
| | 22 hp* | 48" Edge™ Cuttting System | Two Pedal Hydrostatic | 2-wheel drive | 2 year/120 hours |
| | 24 hp* | 48-in Edge™ Cuttting System | Two Pedal Hydrostatic | 2-wheel drive | 2 year/120 hours |
| | 24 hp* | 48-in Edge™ Cutting System | Two Pedal Hydrostatic | 2-wheel drive | 2 year/120 hours |
| | 25 hp* | 54-in Edge™ Cutting System | Heavy Duty, Two-Pedal Hydrostatic | 2-wheel drive | 2 year/120 hours |
| | 19 hp* | 42-in Edge™ Cutting System | Two Pedal Hydrostatic | 2-wheel drive | 2 year/120 hours |
| | 22 hp* | 48-in Edge™ Cutting System | Two Pedal Hydrostatic | 2-wheel drive | 2 year/120 hours |